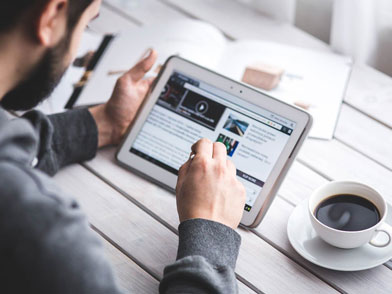 The usage of the Instagram platform in marketing your business is a very good idea no doubt but how do you go about it, how engaging your page is, what kind of posts do you upload, how often do you upload, etc. are questions you might want to settle down and think about.
Instagram has continued to be the most famous platform for business marketing. It is a favorite choice due to the feature of video posting and the ability of just anyone making these posts for the world to see. Now, why do some businesses make posts and have success even with just five posts on the page while others can post up to 100 and not have one tale of success?
There are mistakes that companies and businesses can make that would create a bad image for their brand and reduce the rate of success. To avoid such mistakes, this article is put together to create a good image for your brand, especially if it's a new one. Here are some tips on the most common mistakes businesses using Instagram should avoid.
Not Having a Plan
Starting an Instagram page with no clear idea of what you want to do asides from just "I want to start marketing my business" won't take you very far. It is not enough to open the page and post when you feel like your posts ought to follow a schedule and be timely so that your audience can anticipate when you next post.
Besides, a plan would give you a clear view of how your page should be, what kind of coverage you would use vis-à-vis video, pictures, or a mixture of both on a scheduled basis. This should be made a priority if you want your business to attain greater heights.
Using Poor Quality Image
Need I remind you of the heresy having low-quality images would do to your Instagram page? It's even better to stay off advertising your product than to make a post with a blurry picture or taken with a bad camera.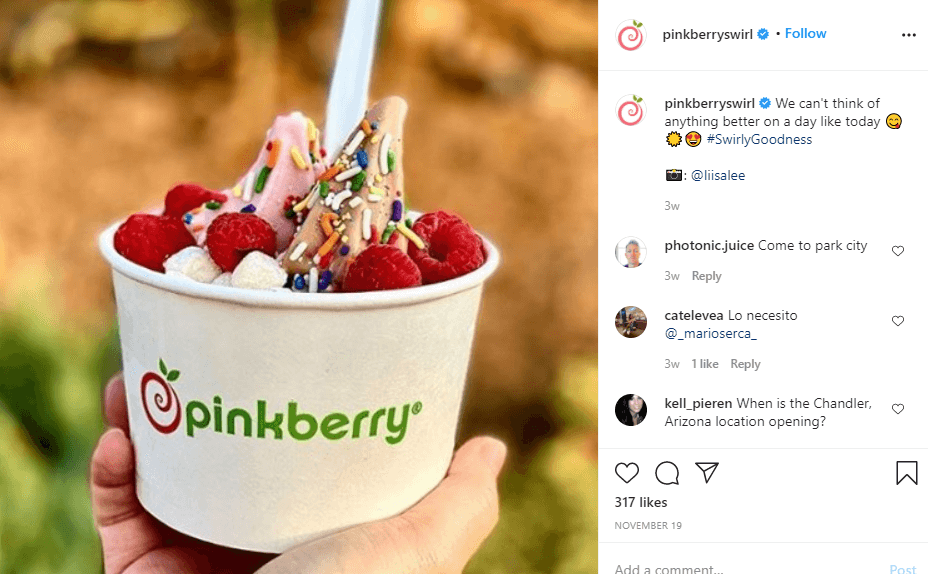 Your target audience might find your page maybe with a tag from a friend and decide to check up on what you are up to. What kind of impression would the person have after leaving the page, which should be like in a second. Quality and eye catching images like this help sell your products, ensure it is only quality.
Posting Too Many Promotional Materials
Your Instagram page might just be for business quite alright, but do you know that your audience is as interested in your life as they are interested in your products? Yes! They are. They not only want to see that shoe, bag, or whatever it is you are selling. They also want to hear your voice on other issues as well.
Informative, educational content and social happenings can be posted on your page to ensure that customers don't see it as spam messages leading to the clients' going to someone they can relate to.
Not Engaging With the Customers
As earlier said, customers want to know about your life asides business. What better way to do that if not by asking questions, commenting on posts, amongst other things? You should pay more attention to reply to all of those comments and make sure your page is well engaging.
Also, there are snide comments by certain people, probably rival companies who might not want you to have a strong connection with your customers. Ensure that these comments are filtered out and remove all the snide comments that are sure to take your target audience away from your page.
Inability to Use Proper Hashtags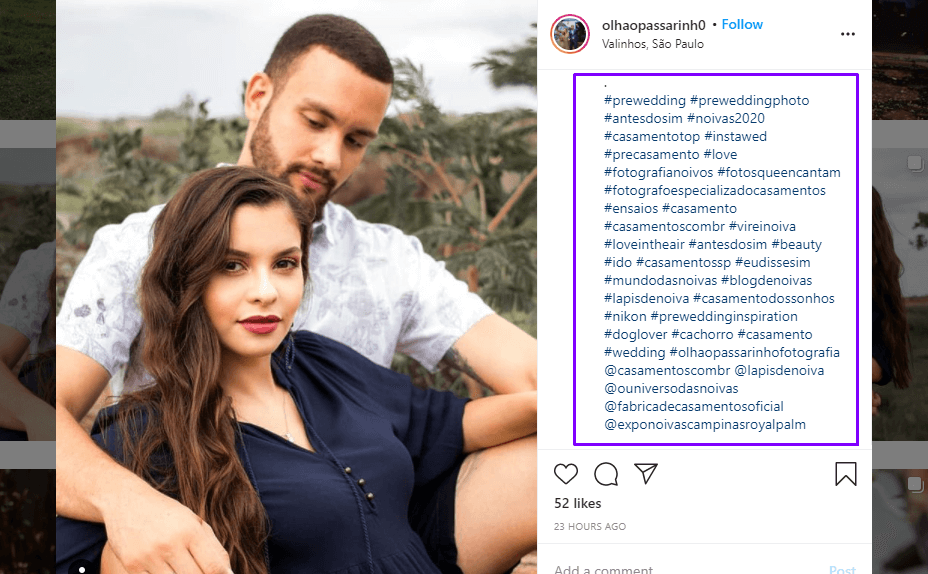 In helping your post to be discovered on Instagram, it is vital to use hashtags. Now hashtag mistakes can come in two forms: using hashtags that are not related to your field and not following the pages of those editors you hashtagged.
Usage of hashtags ensures that a lot of traffic is generated to your website, and this invariably determines how profitable you would be. Such hashtags should also be short and easy to create to enable other people to access your page.
Not Posting Regularly
Many companies cannot be proud enough in this field. It is challenging to make posts at regular intervals, which is essential for the digital market. Most times, we get caught up in our busy schedule and forget to make contact with our customers.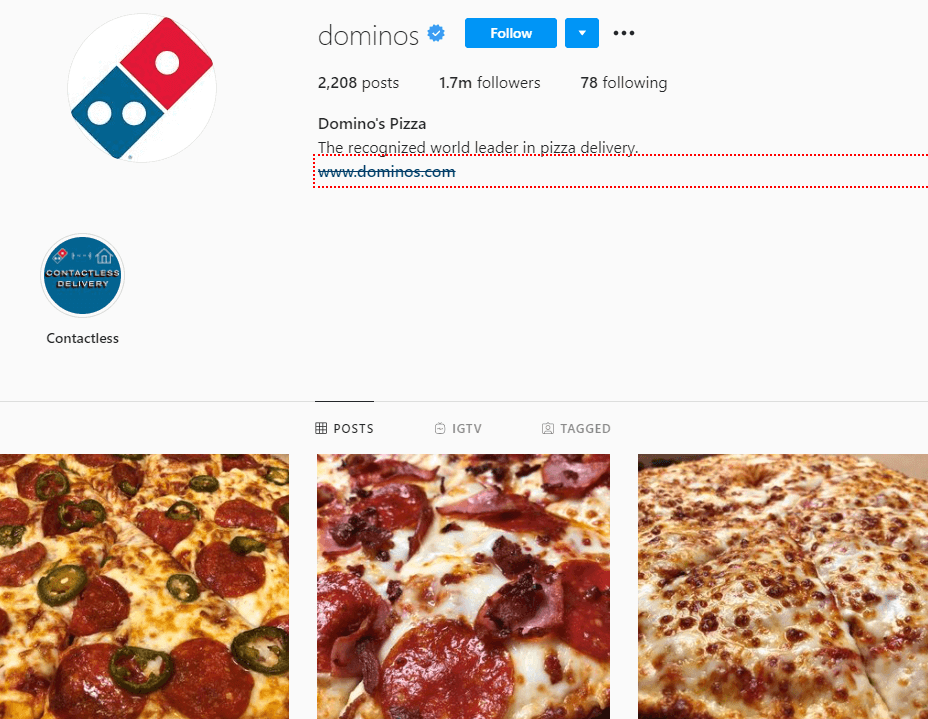 Consistency in your posts will give your viewers and followers reasons to anticipate further products advertised on your page. It's not just about posting consistently now. When a business makes the same post every day without any changes, it makes viewers quickly tired of the page. For example, if you launch a product for your brand today, for sure, you have to put it in the viewer's eyes for some time.
It becomes an error when it stays longer than it ought to. The variety and trend observation, especially among your competitors, should show you how long you ought to keep that post. Doing this would enable your business to gain more patronage.
Privatizing Your Account
This might come as a shock, but some businesses actually do this. They either block several of their followers, are rude to them, or just go ahead to keep the account private. How would your target audience get to see what you are offering when the account is private?
No matter what you are selling, there are several others in the same business line as you waiting for the right opportunity to enter and take over. They will succeed at this even quicker once you have succeeded in blocking out your audience, and I'm sure you wouldn't want that.
Conclusion
In this article, you have a few mistakes that businesses make while using Instagram. Ignorance is not an excuse in this case, as the information you need is already here. There are so many other mistakes a business can make, but these are the most common of them all.
I would add that to avoid further mistakes in any format, try to understand your brand and how you want the public to see your brand. This would in no little way give you an edge over your competitors. These tips would help you in doing that. Also, in avoiding mistakes, use analytical and statistical tools for every post you want to make.