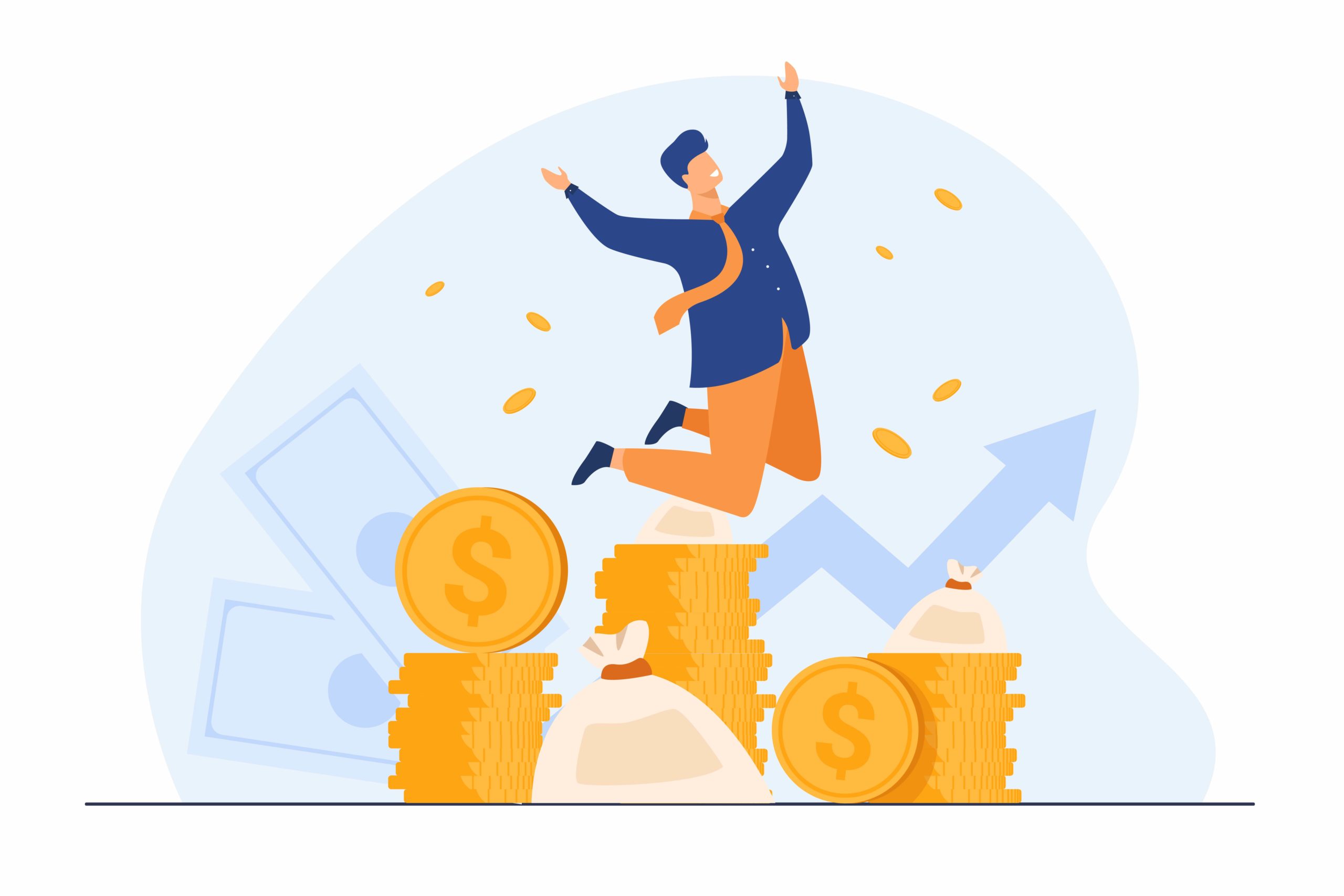 Learn how to optimize your account and start making money on Instagram with these must-know tips and tricks.
Contrary to what you may have been told, it doesn't matter whether you have 500 or 500K Instagram follower count. With the right digital content, you can begin make money from Instagram. With so many people on social media these days, our brains are now trained to llook at an image or video and, within seconds, decide whether we are interested in what is depicted or not. Therefore, you must post attractive photos that will draw the attention of your fan base. Simply put, it's all about aesthetics these days — with the right knowledge, you can begin monetizing your IG account, lifting your engagement rate as well.
Best Methods to Become Visible on Social Media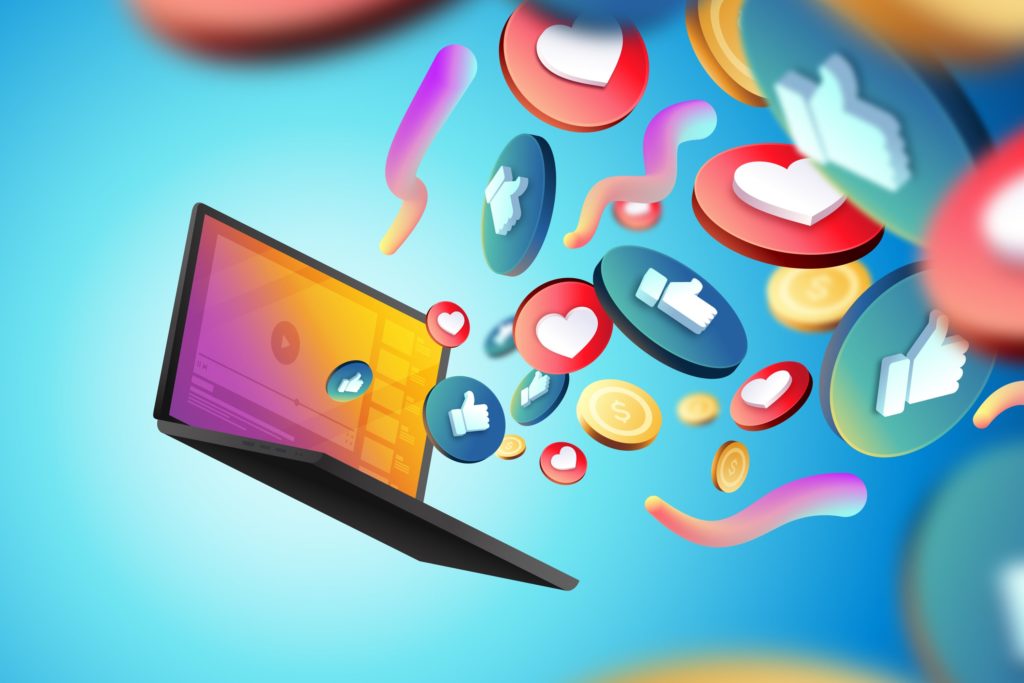 So, you're looking to increase engagement on Instagram? Don't worry, we've got you covered. Take a look at these simple suggestions about how to make money on Instagram real. Remember, it doesn't matter how many followers you may have. It's all about Instagram marketing strategy and knowing the right way to monetize your Instagram page. With these tips, you can begin making money from Instagram in no time.
Write an Interesting Bio
Taking advantage of your Instagram bio is one of the easiest and effective ways to get more engagement on your Instagram. This is where you get to introduce yourself to your potential audience and give them a reason to get started following you. Therefore, you must make it as compelling as possible! As Instagram doesn't give you a lot of room in terms of character count, to begin with, the best thing you can do is keep it short and sweet — but also compelling to draw in your audience. Ensure to use emojis and link to your landing page if you are a business that is looking for more customers to sell their products to!
Follow a Content Calendar Schedule and Engage with Followers Every Day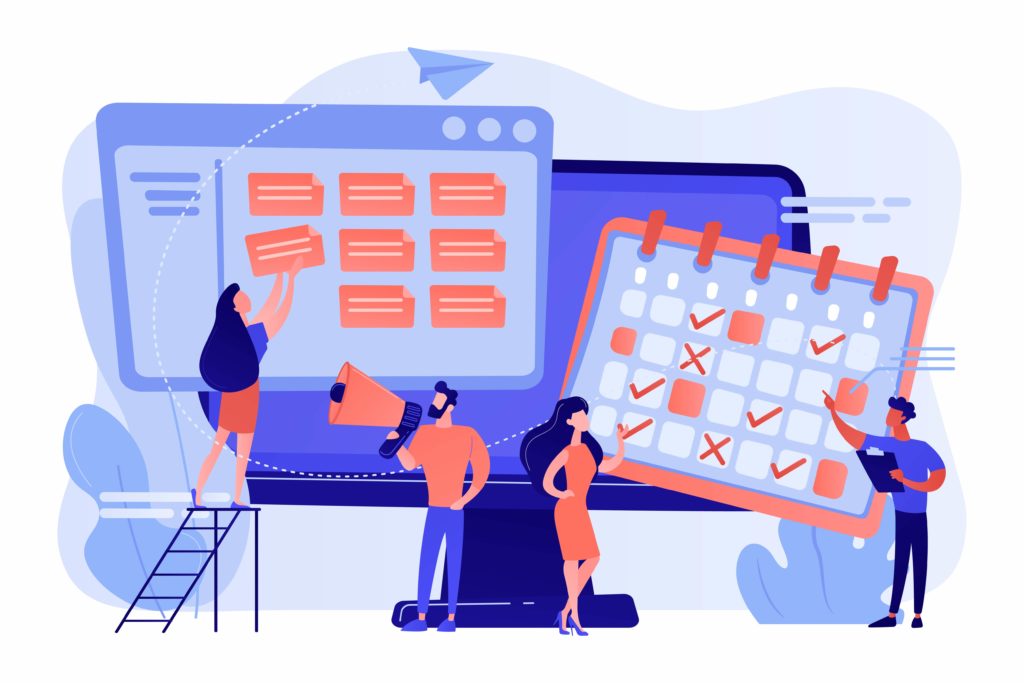 Posting regularly and engaging with commenters is highly important in boosting your engagement. The key is to create attractive Instagram posts, including Instagram Stories, photos and videos that are visually and aesthetically pleasing. When you look at someone's Instagram profile with a large number of followers, you will notice that they tend to stick to a theme, using one business model. Whether it's how they edit their photos or a color scheme they follow, the key is to be consistent. The next part of this strategy is to engage with your followers! Comment back to those who comment and like your content. Go to their page and leave a comment on their photos as well — your followers like what you are posting for a reason. So, respond to their questions and comments as much as possible and start building online relationships with Instagram users. This will also help you gain more followers, as well!
Use Hashtags and Write Compelling Captions to Start Earning Money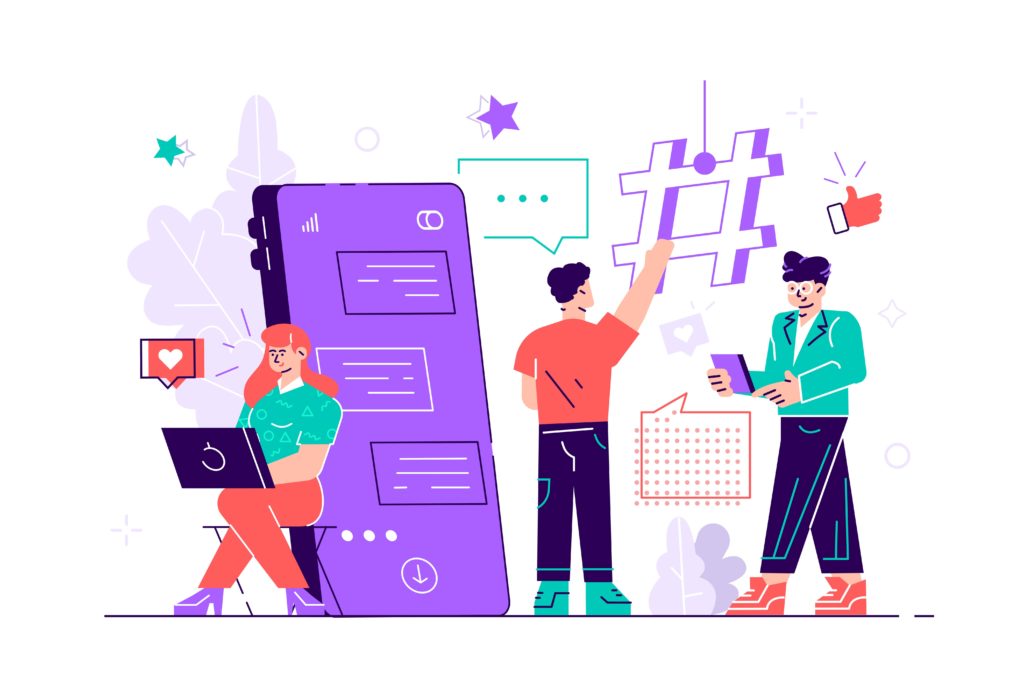 If you know anything about SEO, you will know that having the right keywords attached to your photos is essential in reaching the right people in your niche. Hashtags are also a perfect way to see who you are competing within your niche. Therefore, to get more visibility, it is essential to keep up with hashtag trends and post similar but more interesting publications than your competitors. It is also vital that you write compelling captions per post. Captions are a powerful tool that can be used to your advantage to get people to follow, like, and visit your website. So, make it engaging, and don't forget to have a little fun with it! Keep in mind that your captions are a created to show your fans who you are, what business you run, and what your brand stands for!
Quality Content is Key but Don't Get Stagnant with It
While it is essential to post similar thing on your Instagram page that are consistent with what your brand represents, you should also mix it up once in a while! Ensure all the photos on your page are taken with a professional camera with a good lighting.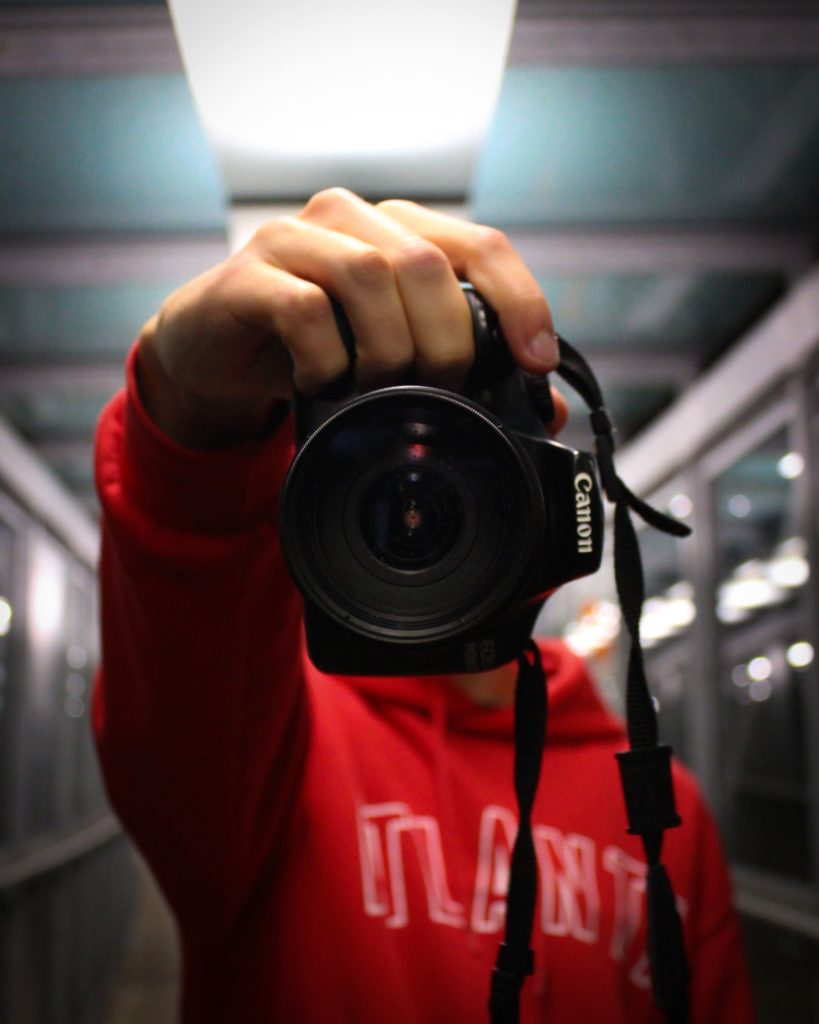 There is nothing worse than a grainy photo these days. It's all about quality over quantity. People want to know that you are putting in work behind your brand, and your photos are a direct representation of what you stand for. So, make it look as appealing as possible! You should also try and switch up your posts from time to time. Throw in a couple high-quality videos or infographics to keep your audience entertained.
Video publications are very helpful in communicating through specific messages directly to your audience while keeping them entertained and engaged. Whether it's a video on your feed or Instagram Stories with a poll or question attached to it. Videos are a fantastic storytelling element and are an excellent tool for marketing, especially when you want to get million followers' attention.
Ways to Make Money on Instagram
Now that we have a basic understanding of how to increase your organic engagement on your IG profile, let's look at some of the ways you can make money on Instagram.
Become a Brand Ambassador
It's time to live out your dream of being an Instagram influencer. And contrary to popular belief, becoming a sponsor for a brand is easier than you may think! Influencer marketing to this day is one of the most effective ways to market your products and services, using this photo sharing app. Why, you might ask? Simply put, people trust the recommendations they receive from their friends and people they follow on social media. Additionally, brands are always looking to establish long-term relationships with influencers online and usually pay you anywhere from $30 000 to $50 000 to endorse their business, brand and products.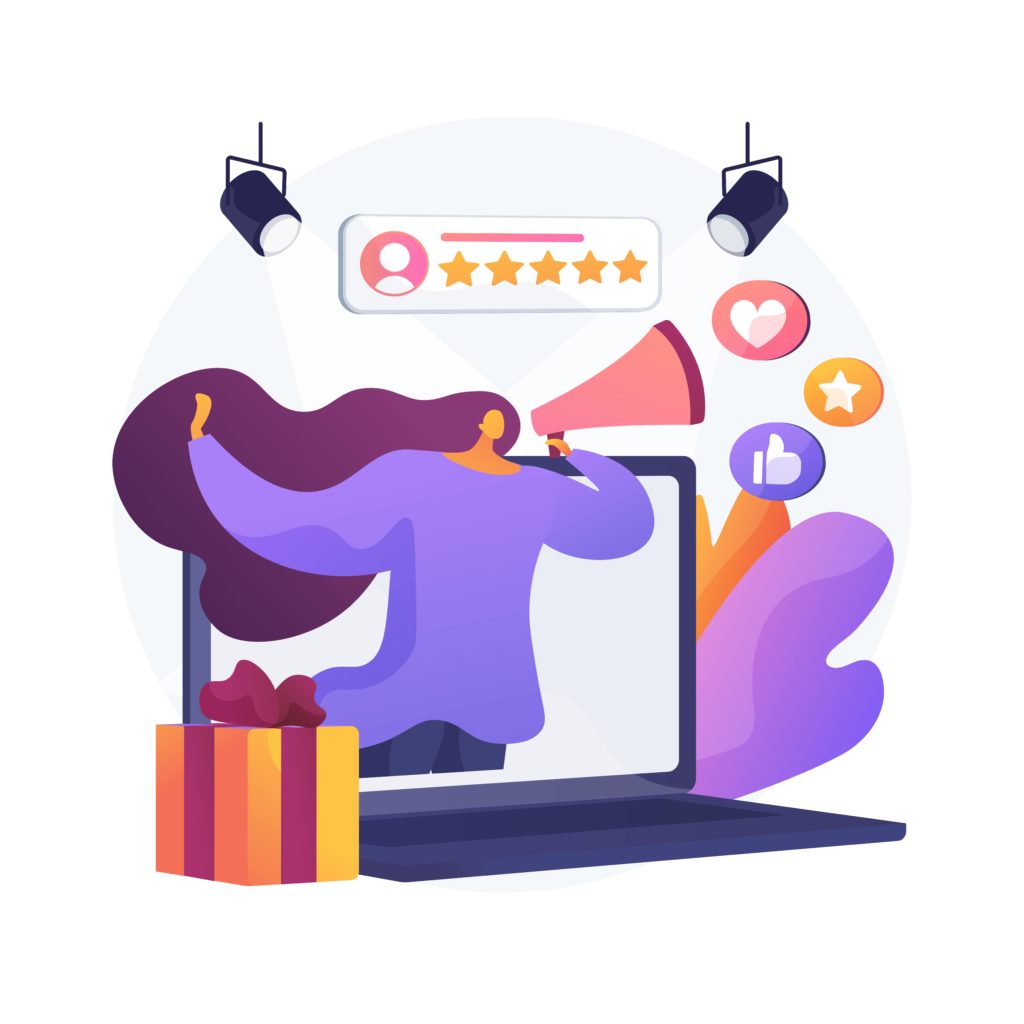 Therefore, once you get your Instagram engagement up with the tips we have mentioned above, brands will be more than willing to work with you. You can even sponsor more than one brand at a time, which means more money in your pocket at the end of the day. So, if you want to make money and get paid, use Instagram the right way.
Find Your Niche
Before you can make money on Instagram, you will need to find which niche you would like to work in and stick with that niche. By sticking to one niche, you can target your posts to a specific audience that will want to check your business more effectively and you can even get highly engaged followers. This, in turn, will make it easier for you to not only gain the whole following but also grow your fan base over time. It is easier to create posts that you know will appeal to a specific audience rather than posting random photos and videos that has no traction with people who follow you in the first place. Remember that your niche is your personal brand, so make sure to pick a niche you won't have a problem with things to post about, such as food, travel, beauty, fashion, or even personal development.
Build a Strong Relationship with Your Followers
As we mentioned briefly before, if you are looking at increasing Instagram engagement for your business, you must communicate with your followers as much as possible! Your followers love what you are posting for a reason so take advantage of this. It's just as essential to respond to their questions or comments as much as possible. This not only creates a relationship between you and your fans, but it also gets people talking about a product or service you are offering or marketing to them — so take advantage of this tip as much as possible, especially if you with to sell products well!
Post Transparent Content
Suppose you have decided to sponsor a brand, product, or service to make money on Instagram. In that case, it is super important to make sure that you are passionate about the product you are marketing to your audience. Your followers trust in the content you post, as well as your opinion. Therefore, you need to be absolutely sure this is a product or service you think will value your audience. It is also crucial to let your audience know that you are posting sponsored content in your captions. In fact, in some countries such as the US and the UK, influencers are required by law to clearly indicate to their following that any sponsored posts are clearly translated as sponsored posts to their audience.
Affiliate Marketing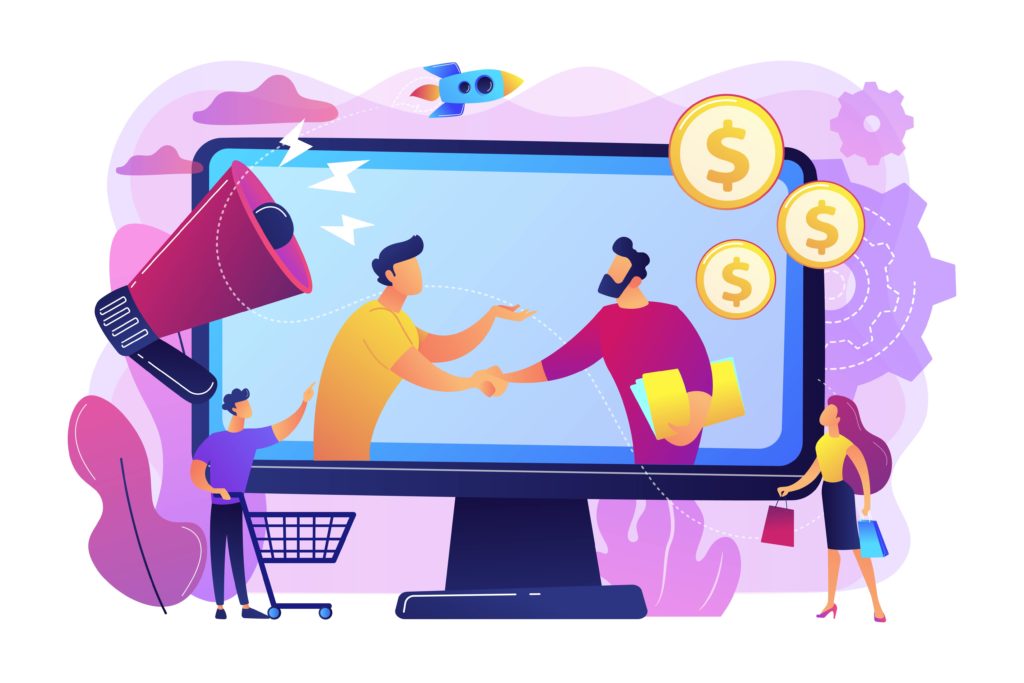 Affiliate marketing is another fantastic way to start monetizing your IG account. Unlike social media influencers, it is more geared towards the number of sales you can translate for the brands you work with and bringing awareness to their business. Here's how to become an affiliate:
Choose Your Niche. Again, choosing your niche is vital in determining if you will make money on Instagram with affiliate marketing. By sticking to a specific niche, the products and services you choose will directly reflect your audience's interests. This, in turn, will help you obtain more sales and make more money. Your audience trusts what you are selling, and they also trust that the brands you market will be of value to them.
Find Brands to Affiliate Market With. There are two options to affiliate marketing: you either affiliate with the brand directly or join an affiliate networking. By working directly with a brand, you can build a more personal relationship with them; however, products' options to market may be limited. On the other hand, if you affiliate with a network, you can access hundreds of different products that you may be interested in promoting. However, there is nothing wrong with trying both approaches to see which one you like best!
Post About Your Product. The next thing you need to do is post about your marketing product to your audience. One of the best ways to post about a product is to do a detailed product review. This will help you communicate directly to your audience on why they should purchase their product. It will also show them that they can trust the products you market to them. Keep a link in your bio. Once one of your followers hits the link you have posted and makes a purchase, you will receive a commission from that sale, receiving the advantages of the brands' incomes.
Try to Sell Product You Create. Instead of marketing someone else's products, why not sell yours! This is an amazing way to begin making money from your Instagram account!
Choose Your Product. Choosing your product is half the battle when it comes to selling your merch. However, you can choose between so many different options, including your own e-book, clothing line, a how-to course. The possibilities are truly endless. Just make sure you choose something that your audience will enjoy and will be willing to purchase!
It's Time to Build Your Product. The next step is to begin building your product, which means you need to find a reliable supplier willing to work with you! This requires a lot of research, so make sure you know as much as possible before getting into a contract with a manufacturer.
Change your Instagram Account to a Shoppable Account. Once you have your product in the works, switch your Instagram account to a business account. This will allow your followers to purchase your products directly from your profile with ease. It will also provide you with the option of using the "swipe up to purchase" features on posts that promote your products.
Set Up a Website. Once you begin marketing your products on Instagram, set up a full website online to help your potential customers know who you are, what your business is, and what you stand for. Giving them as much information as possible makes it easier for them to view you as a reliable person to purchase from, and choose you among many other brands.
Post About Your Product. Once you have set up your website, it is time to market your products and use Instagram potential. You can purchase a couple sponsored posts, do a live stream to talk about your product to your viewers, and even post videos and Instagram Stories about your new launch! This will get people excited about your products. It is also a great way to reach more Instagram followers!
Package Your Orders. Spending on the type of product or service you are offering, you may be able to package all your orders by yourself. However, you may need to hire a team to help you with the logistics once your Instagram brand grows!
Other Ways on How to Make Money on Instagram and to Become Successful Using a Paid Service
Look, we get it. You may want to start making money today and are wishing to appear more authoritative in your niche at the very beginning. Therefore, if you are looking to speed up gaining more followers on your IG account, there is a solution for you. Using a paid Instagram followers' platform, you can grow your audience over a couple of days rather than over months and even years.
Platforms such as ViralGrowing are highly reliable. Here you can purchase real followers or likes for an affordable price.
The great thing about these platforms is that they guarantee real Instagram accounts will follow your, not fake ones. Therefore, you don't need to worry about having stagnant followers who will not engage with your content.

Contrary to what you may have been told before, people are more likely to follow and engage with Instagram profiles and brands that have a broad fan base. This is because a high following translates to you and your brand being credible in your niche. Therefore, having more followers, to begin with, is a great way to further build your organic engagement and reach larger audiences worldwide.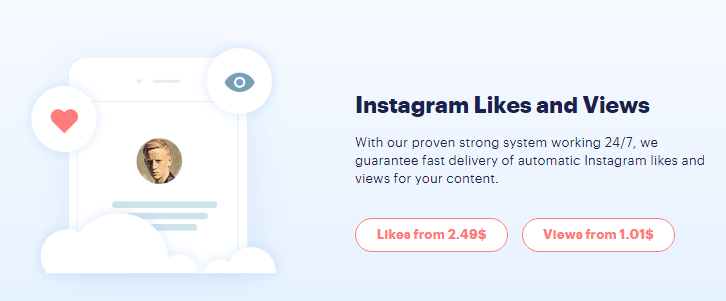 Additionally, having a high following will also prove to other brands that you are worthy of collaborating with on the platform. At the end of the day, this will help you gain more sponsorships and customers, which directly translates into more money in your pocket! There is nothing wrong with purchasing quality followers or likes at the beginning of your Instagram journey to help get you or your business off the ground. You would be surprised to see how many other people and brands worldwide use this tactic as a stepping stone to boost their page!
Conclusion
As you can see, monetizing your Instagram account is easier than you might have expected initially. All you need to do is follow the tips and tricks that we have listed above, and before you know it, you too can be making money off posting content online. Make sure to implement the majority of what we have spoken about today, as it will increase your chances of monetizing your posts sooner rather than later. Remember, it is all about the attractive content you post. Once you have nailed down these tips, you can sit back and relax while you watch your Instagram engagement grow, and take all the advantages of influencer marketing.